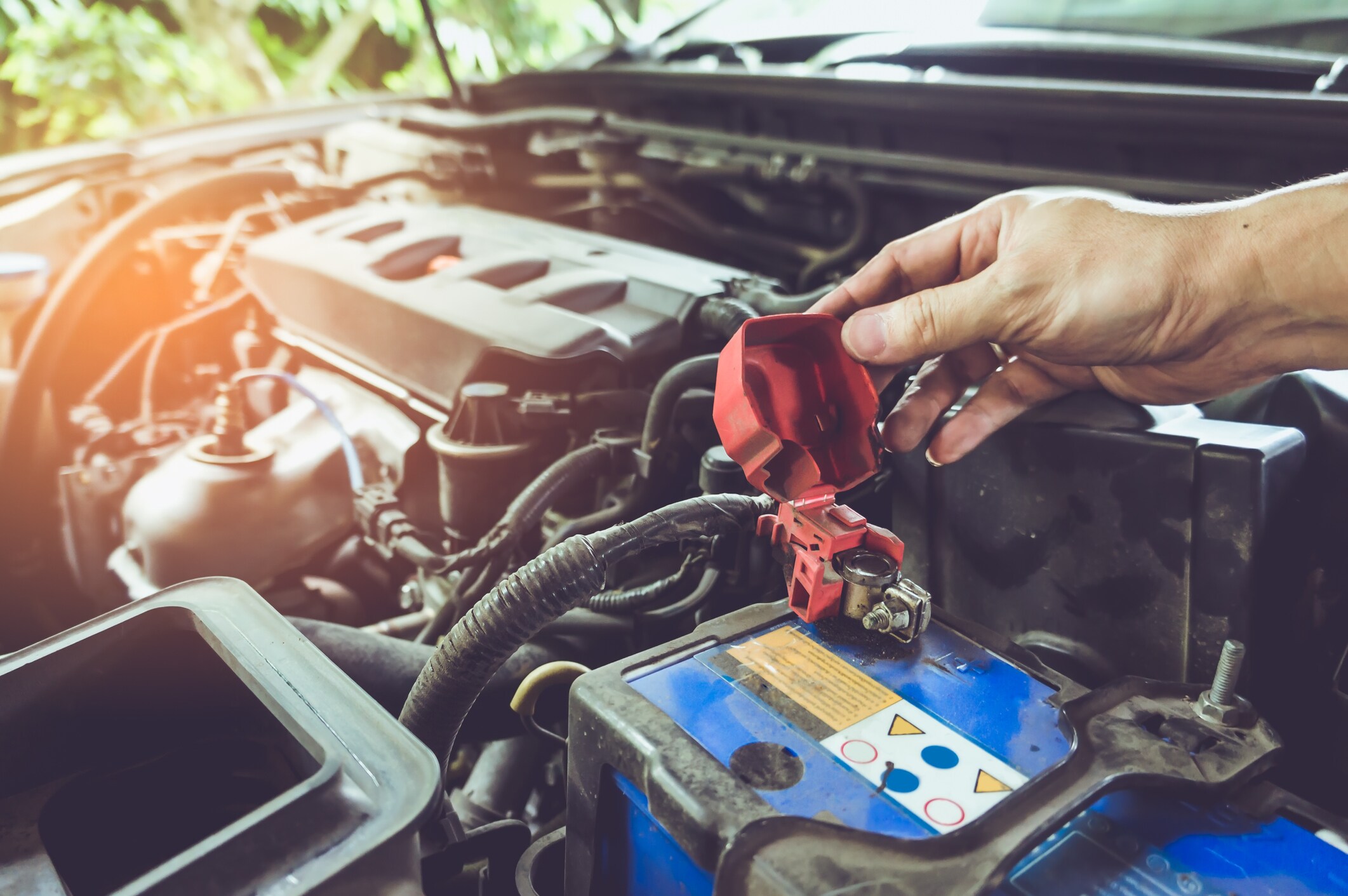 Staying ahead of the game when it comes to your vehicle can save you precious time and money. Here at Don Miller Dodge Chrysler Jeep Ram Fiat we have a dedicated Service Department ready to help! If you're wondering about the condition of your car's battery, stop by and see us for a quick test.
As the main source of life for your vehicle's engine, the battery works hard to keep you on the move. Unfortunately one battery will not last as long as your engine, which means you will eventually need to get it replaced. The lifespan can vary depending the vehicle you drive and weather conditions, but most have enough power for at least three years. If you know your battery is around that age or if you've been experiencing issues, a quick battery test can help you plan out a replacement and avoid getting stranded when you least expect it.
Quick Battery Test at Don Miller
Our technicians will start by checking the battery and inspecting its condition for any signs of loose wiring or debris. Other factors that can also play a part include the alternator, starter, and voltage regulator, so we may recommend an electrical system check as well. From there, we'll let you know if the battery needs to be replaced right away or if it simply needs a quick charge. Extreme cold or heat can also be the end for your battery, which is why we always take the upcoming seasons in account when giving you an estimated timeline.
Warning Signs
In addition to a battery test, you can help plan ahead by taking care of your Chrysler, Dodge, Jeep, Ram, or Fiat battery and knowing the warning signs of a battery on its last leg. To help avoid draining the battery, be sure to double check and turn off all exterior and interior lights before exiting your vehicle, especially at the end of the night. It's a simple habit but makes a big difference when it comes to taking car care of the battery. If you've noticed that your battery is frequently dying without a known cause or if you smell a strange odor when driving, we suggest stopping by our service bay right away.
Don Miller Dodge Chrysler Jeep Ram Fiat is here for all of your automotive needs in Madison, WI! If you have any questions about a battery test service, give us a call at 608-509-7096.
Hours
Monday

07:00AM - 05:00PM

Tuesday

07:00AM - 05:00PM

Wednesday

07:00AM - 05:00PM

Thursday

07:00AM - 05:00PM

Friday

07:00AM - 05:00PM

Saturday

07:00AM - 01:00PM

Sunday

Closed
Make an Inquiry
* Indicates a required field