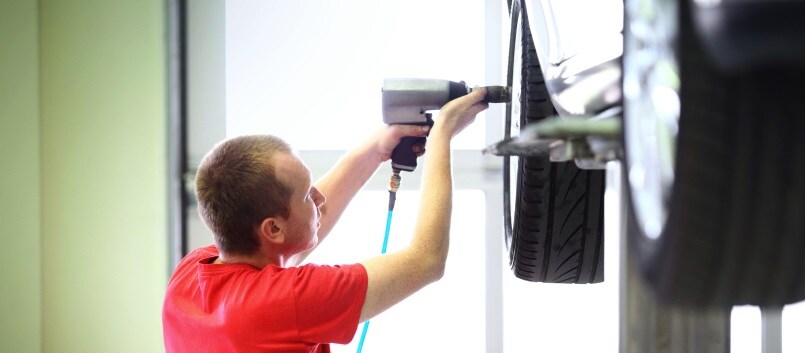 There are plenty aspects of your vehicle that require constant upkeep, and the health of your tires is vital for a smoothly running ride. At Don Miller Dodge Chrysler Jeep Ram, our Service team will aid in every single one of your tire-maintenance needs. Whether it's a quick pressure adjustment, alignment, rotation, or replacement, we're your experts!
Pressure Check
One of the easiest ways to stay on top of proper tire care is to make sure that they are inflated to the correct pressure. Underinflated tires tend to wear out faster, which can create excessive heat within them and in turn causes you to use up more gas than needed. When there is too much air pumped into your tires, they are more susceptible to blowouts and can wear out faster than they're supposed to. If this sounds alarming, you can check the pressure yourself by acquiring a tire pressure gauge and placing it on the valve stem. A tiny white stick will pop out when the pressure is read, which should match the air capacity stated on the Tire and Loading Information sticker that is typically located on the inner part of the driver's door.
Rotation and Replacement
Another way to increase the longevity of your tires is to schedule an appointment for a rotation. Each will wear differently than the others as they do not hit the road exactly the same way. For uniform wear, your set should be due for a rotation every 6,000 miles, but how they're done greatly depends on certain factors like your automotive habits and specific drivetrain. To do a quick look on the wear, check the tread of each tire, which are the grooves all throughout. An easy way to test is by taking a penny and placing it into a ridge of your tire. If you don't see Lincoln's head at all, the tread has been worn down too much and you need new tires.
Wheel Alignment
Although we are focusing primarily on the life of your tires, properly aligned wheels can play a large role in the length of their life. Different ways that your wheels can throw themselves out of whack is by certain driving habits like hard stops, jumping the curb, cornering too often, driving with heavy loads, and much more. The wheels can misalign and cause the tires to be at the receiving-end of erosion and other damage. Whichever issues that you may experience, you can rest assured that the trained mechanics at Don Miller will get your vehicle running smoothly in no time!
We at Don Miller Dodge Chrysler Jeep Ram would like to extend our Dodge Chrysler Jeep Ram tire service to you! If you have any questions beforehand, feel free to reach out to us via our Contact Us form.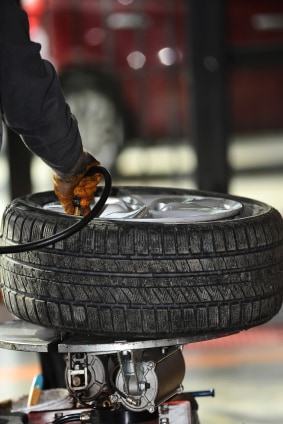 Service Hours
Monday

07:00AM - 05:15PM

Tuesday

07:00AM - 05:15PM

Wednesday

07:00AM - 05:15PM

Thursday

07:00AM - 05:15PM

Friday

07:00AM - 05:15PM

Saturday

07:00AM - 03:00PM

Sunday

Closed