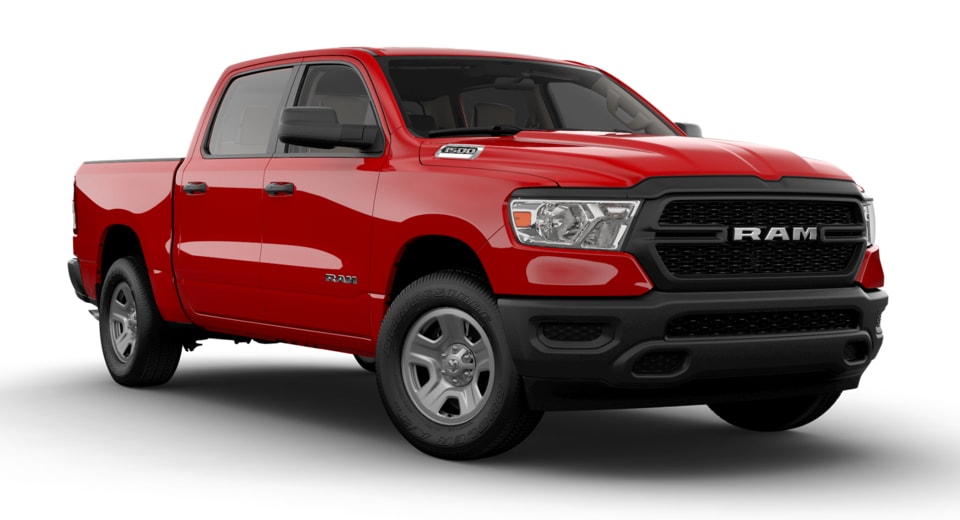 Enjoy Increased Engine Output and Range Thanks to the 2019 Ram 1500's eTorque System
The 2019 Ram 1500 isn't just larger and more powerful than its predecessors; it's also lighter, more maneuverable, and smarter than ever, thanks to the inclusion of the new 'mild hybrid' powertrain eTorque system. The eTorque system employs a 48-volt battery pack and belt-drive motor generator to allow the movement of the vehicle and its regenerative braking capabilities to charge up the electrical system. This 'mild hybrid' system delivers anywhere from 90 to 130 pound-feet to the 2019 Ram 1500's torque capabilities, and it allows this new Ram truck model extended range and better fuel economy as well. The 2019 Ram 1500 is all about allowing drivers to work smarter, not harder; and it encourages them to do so in comfort and style.
Enjoy a Modern and Stylish Work Truck with the Latest in Comfort and Entertainment Features
In addition to the cost-effective efficiency of the 'mild hybrid' system, the 2019 Ram 1500 receives an impressive number of comfort and entertainment features inside to amaze and delight driver and passengers alike. The interior of the 2019 Ram 1500 is as comfortable and luxurious as you want it to be, with six trim levels and two cab variations and cargo bed configurations to choose from. The 2019 Ram 1500 can be as comfortable and luxurious a driving experience as you've ever experienced before, and certainly one of the most comfortable driving experiences you've ever known in a powerful and capable full-size truck.
The 2019 Ram 1500 also has the ability to amaze you with capable and intuitive entertainment options, including a massive 12-inch touchscreen available for inclusion with Apple CarPlay and Android Auto compatibility. This incredible infotainment system rivals premium brands like Volvo and Tesla for the largest available in a production model, and it offers easy operation of navigation, climate, and entertainment controls.
Visit Don Miller Dodge Chrysler Jeep Ram to Learn More About the 2019 Ram 1500
We look forward to your visit and to the arrival of the 2019 Ram 1500 at Don Miller Dodge Chrysler Jeep Ram. Stop by our showroom in Madison to test drive our selection of new Ram truck models, and to learn about all the exciting tech and new features that we're looking forward to in the 2019 Ram 1500. We hope to see you soon at Don Miller Dodge Chrysler Jeep Ram!